Thinking of Tina

She went to work just as before, we didn't know when she walked out that door 

I know that God watches over us all I just wish we would get a call 

Tina , you're out there that we believe and so we wait, we will not grieve

We miss you so much, 

but when the time is right, 

God will lead you to us into the night

So each and every day I pray that some sign we will receive and that is 

when and only when I will 

let myself breathe

Our heads held high, friends gathered near, 

when you return home we'll hug and cheer

So anyone out there, are you sure,  so as is it so, look for Tina, our angel and 

please let us know.

~Please be Gentle~

Please be gentle with me for I am grieving...the sea I swim in is a lonely one and the shore seems miles away...

Waves of despair numb my soul as I struggle through each day... My heart is heavy with sorrow...

I want to shout and scream and repeatedly ask "WHY"... At times my grief overwhelms me and I weep bitterly...

So great is my loss...

Please don't turn away from me or tell me to move on with my life... I must embrace my pain before I can heal...

Companion me through my tears...sit with me in loving silence...honor me where I am on this journey...

Don't forget me or my child... Listen patiently to my story.. .I may need to tell it over and over again...

It's how I begin to grasp the enormity of my loss...Nurture me though the weeks and months ahead...

Forgive me when I am distant or inconsolable...A Small flame still burns inside my heart...

Memories trigger both  laughter and tears...There is no right or wrong way to grieve...

We each must find our own paths... but... please will you walk beside me?

Thank you Lord, for all that I learn from my brokenness...and for the courage it takes to live with my pain...

and for the strength it has taken to stay on shore...

~Written by Carol Adams~

This page last updated on: December 20, 2021
~He will cover you with His feathers and under His wings you will 

find refuge. ~   Psalms 91:4


~Please Visit my Other Pages~

~Please allow music and graphics to load before scrolling down~

 Rest In Pease  

Our Precious Tina

    Mom and Dad Rice

I love you and miss you mommy!

                  Tyler

May the Angels of God watch over you our dear sweet Tina 

and protect you from harm.

  Click banners below to enter   

Visitors since March 10, 2001

Enter here to

 Visit Memories of

I Am A Proud Member Of:


Phenomenal Women Of The Web
  Born May 5th, 1972, is 5 feet 3 inches tall, weighs around 155 pounds.

 She has olive skin with brown eyes and dark brown hair.

                              Tina has a butterfly tattoo

                                   on the back of her

                                      right shoulder.

                              She also has scars on her upper left arm 

                              and  lower left leg from an accident.  

On March 15, 2000, Tina Marie McQuaig was reported missing 

 after failing to return home from work. 

Tina clocked out of work at Shands Hospital

 in Jacksonville Florida at 4:50 p.m. 

Four days later on March 19, 2000,

 Tina's car is found in the parking lot of a Wal-Mart in Jacksonville. Jacksonville Sheriff's Office missing persons and homicide units

 are working the case.

Tina's husband, five year old son, 

along with her family are still awaiting news.

$6,000 REWARD

IF you know the whereabouts of 

Tina Marie McQuaig 

or have any information

as to where she might be 

Jacksonville Sheriff's Office  Homicide Unit  904-630-2172

America's Most Wanted 1-800-CRIME-TV

The Justice Coalition 904-783-6312 

or E-mail justice@justicecoalition.org

In Search of My Child

Each day I arise and greet the morning sun,

say a prayer to start my day, Things to do, a ton

My daughter still is missing, but I reach out to all

It is so frustrating, I feel like I've hit a wall 

But then I get this sensation and I know that 

God is there, he helps me to get through each 

day I know that he does care. 

So please keep up your prayers and

 if you think you see 

My daughter who is still missing ,

please won't you just call me ?

I know that He holds the answer, 

as it's night and I climb the stairs

another day has passed 

and I know he's heard my prayers.

Each day for me is a victory 

when I arise and start again 

Thanks to all my friends 

who stick by me end to end.

These poems were written for our Lovely Tina 

by a very dear LOTH sister 

~ Debi Fisher~ 

This page was created with a lot of love by 

Linda (Tina's mom forever)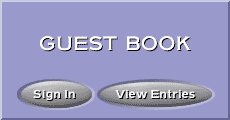 Please sign my New Guestbook below

We Love and Miss you so much, Honey!

Thank you Queenie for this beautiful rose for our Tina

To My Lovely Tina

Three years ago you went away, 

For what reason, only God can say.

We have strength from above, 

Knowing that you are guided with love.

You are always with us, deep in our heart,

 It's as if we are together, Never apart.

A mother's love just keeps on going, 

With every deed, it just keeps showing.

I have made a site just for you, 

To show others my love is true.

The strength of years just will not go, 

The love for you I will always show.

My darling daughter I miss you so.

 I have told all the people that I know,

Please help me find you. 

They have shown such love, 

The same that guides from above.

I try to hide my on going pain, 

Strength from others I have gained.

To share has been the most blessed task, 

Please guide you back is all I ask.

Deep in my heart, my love shines on, 

Tina my daughter, 2 years has gone.

One day, we will find out,

 What this has been all about.

I will always love you this please know. 

My love for you just grows and grows.

You will always be here in my heart,

 As if we are never apart.

Written by Wendy

For Linda (Tina's mom)

My Dearest Tina,

On May 5, 1972, God blessed me with the most precious gift of all. He brought you to me and your dad. I am forever grateful. You have given me such wonderful memories for 

the 27 years we shared. I thank Him everyday for the time we spent together. I don't understand why or what has happened to you honey, but I do know that God has 

a plan for all of us and I remain faithful to Him and trust that He is watching 

over you and protecting you from harm.  I long to hold you in my arms 

and I know that one day we will embrace again,  if not in this world

 than in God's Kingdom and what a joyous day that will be.

I love you and miss you sweetie, with all of my heart!

Eternal love, Mom

Please visit my organization website for missing loved ones

Please feel free to take this ribbon and place it on your web page with a link back to this site.

 Thank you for your support.

With a heavy heart I come here today to tell you that our long 3 year search for our Tina has come to a tragic close. Remains found on December 26, 2002, and waiting 13 weeks for DNA test results proved that the remains belong to our beloved Tina. Although we now have some closure, this tragic story continues into a new journey for my family. There is a killer on the loose. Someone has information regarding the murder of my daughter and must come forward.

Please contact JSO 904-630-0500 with any information

WE STILL NEED YOUR HELP!!! 

***Please visit my Memorial page for our Precious Tina***

Build a site for $6 and under!
Build a site for $6 and under!